Magloc® Innovative Shooting Accessories

Gen 3 to Gen 4 Glock Recoil Assembly Adapter Ring

This adapter ring allows you to use Glock Gen 3 recoil spring assembly in a Gen 4 Glock

US$9.90
SKU 1371 (Does not fit G42, 43)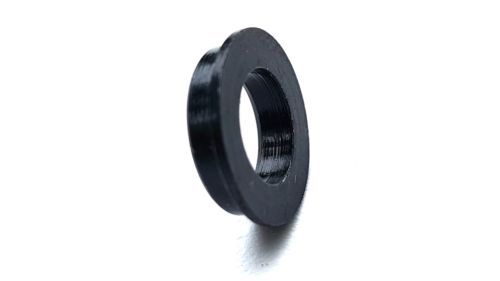 ¡@

Features:

This adapter ring allows the use of Gen 1 to Gen 3 Glock 19, 17, 20 recoil spring assembly to be used on Gen 4 Glock 19, 17
and 20 models. It can be used with captured or non captured Gen 3 recoil spring assembly on Gen 4 standard and compact models.
Specification:
1. CNC machined from mild steel.
2. Fits the following GEN4 Glocks : 17,17L 22, 24, 31, 34, 35, 37, 20, 21, 40, 41, 19, 23, 32 (Does not fit sub compact models)
3. Total weight: 0.05 oz (1.4.gram)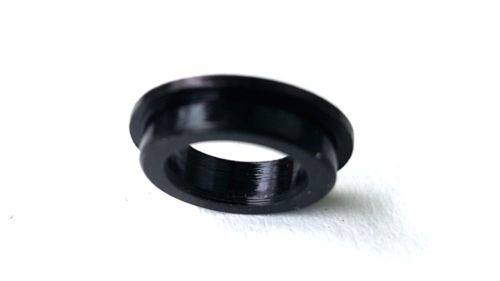 Installation: (can be found on youtube)
Warning - before installation begins.
1. Always wear eye protection if assembly or dis assembly of firearms is required.
2. If you are not comfortable with the installation procedures described below, please have the work done by a qualified gunsmith.
3. Make sure the gun is unloaded before installation begins
Steps:
1. Separate the slide form the frame as per Gen 4 Glock manual.
2. Separate the recoil spring assembly as per Gen 4 Glock manual.
3. Place the small end of this adapter ring into the slide guide rod hole.
4. Re install the recoil spring assembly and frame as per Glock manual.
Warning: After installation, test fire your pistol in various shooting position and making sure that your pistol functions as expected.

¡@
¡@


¡@
Back to Front Page of
Smart Lock Technology Inc.
¡@
¡@
¡@